| | | |
| --- | --- | --- |
| Welcome | | You are not currently logged in. |
Organize Today!

Looking for more information on Organizing your workplace?
Click Here
Know Your Weingarten Rights!
If an employee has a reasonable belief that discipline or other adverse consequences may result from what he or she says, the employee has the right to request union representation. Management is not required to inform the employee of his/her Weingarten rights; it is the employees responsibility to know and request.
"If this discussion can in any way lead to me being disciplined, I respectfully request union representation before I answer any questions"
Protect yourself! Learn it, use it!
A Message From The President
The Executive Board welcomes all Communications Workers of America, AFL,CIO Local 1120 members to our web page. The purpose of this web page is to provide a means of supplying information about our local and labor issues. To all cwa local 1120 members. I want to thank all of my fellow union brothers and sisters for their commitment, and determination in keeping our local strong. Together we can overcome any challenge that we may face.
Frank J. Fauci Jr.
President, CWA Local 1120
We must guard against being fooled by false slogans, such as 'right to work.' It is a law to rob us of our civil rights and job rights.
Its purpose is to destroy labor unions and the freedom of collective bargaining by which unions have improved wages and working conditions of everyone…Wherever these laws have been passed, wages are lower, job opportunities are fewer and there are no civil rights. We do not intend to let them do this to us. We demand this fraud be stopped. Our weapon is our vote."
Martin Luther King
| | | |
| --- | --- | --- |
| | | |
| | | |
| | | |
Regional Bargaining Report # 31 Wednesday, August 26, 2015 CWA District 1/IBEW Local 2213 and IBEW New England Regional Committees spent Tuesday and Wednesday at the Rye Town Hilton in Westchester. On Tuesday, there were further off the record discussions on workplace flexibility. Read More...
Regional Bargaining Report # 30
Wednesday, August 19, 2015
CWA District 1/IBEW Local 2213 and IBEW New England Regional Committees spent Tuesday and Wednesday at the Rye Town Hilton in Westchester.
Off-the-record discussions continued this week with Verizon on call sharing and job security issues. Your Union Bargaining team is working hard and is committed to finding ways to address both the concerns of the Company and the needs of our members in this round of negotiations. The Company continues to have only one goal, givebacks. Their agenda continues to include retrogressive demands across virtually every area of our contracts from job security to pensions to Health Care and work rules. The Company has no interest in any of the Union's issues.
There are no more meeting scheduled for this week and we are attempting to schedule additional bargaining sessions for next week.
Last week we asked members to turn out to workplace rallies and the results were great! Additional rallies are being scheduled for the coming weeks and all members should make every effort to attend. In addition, there are other mobilization activities that all members should be participating in. Every member needs to take an active part in our plans to pressure the Company until a fair contract is won. Keep up the good work and…
MOBILIZE,
MOBILIZE,
MOBILIZE!
WE SHALL NEVER FORGET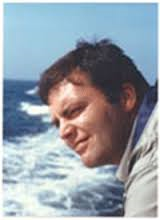 Regional Bargaining Report # 29
Wednesday, August 12, 2015
CWA District 1/IBEW Local 2213 and IBEW New England Regional Committees spent Tuesday and Wednesday at the Rye Town Hilton in Westchester.
However, no formal bargaining took place with Verizon. Several hours of off-the-record conversations were conducted. The talks have ended for this week and the bargaining teams are returning to their locals. Further bargaining dates are being scheduled for next week.
While the tone of the conversations was somewhat better than talks prior to expiration, the company HAS NOT GOTTEN OFF A SINGLE ONE OF ITS CONCESSIONARY DEMANDS. Among those demands are:
Elimination of Job Security
· Thousands of dollars in increased health care costs to actives and retirees
· Forcing you to choose between a Defined Benefit pension that will be frozen at 30 years, or an enhanced 401(k) plan
· Elimination of Accident Disability
· Elimination of the Family Care Leave
· Elimination COLA
· Increased Contracting
· And more…
Now is the time to intensify our Mobilization efforts. This is the time to follow all the directions you receive from your local unions. THIS IS THE TIME TO TURN OUT TO WORKPLACE RALLIES THAT WILL TAKE PLACE ACROSS THE NORTHEAST TOMORROW. We have a plan and we are executing it. We will continue to pressure this company until a fair contract is won.
We want to congratulate all the locals that did such a spectacular job on the PSC hearings over these past few weeks. Turnouts, press conferences, worker and consumer testimony, and accompanying press coverage, were all spectacular! We are expecting another great night in Albany tomorrow. With our community allies we are sending a powerful message that the PSC must take a new, more pro-consumer, more pro-worker approach towards dealing with Verizon.
We know that working without a contract is challenging and that sacrifices have to be made. But at this time your Bargaining Team believes that we are pursuing the most effective available strategy. Keep up the good work and …
MOBILIZE,
MOBILIZE,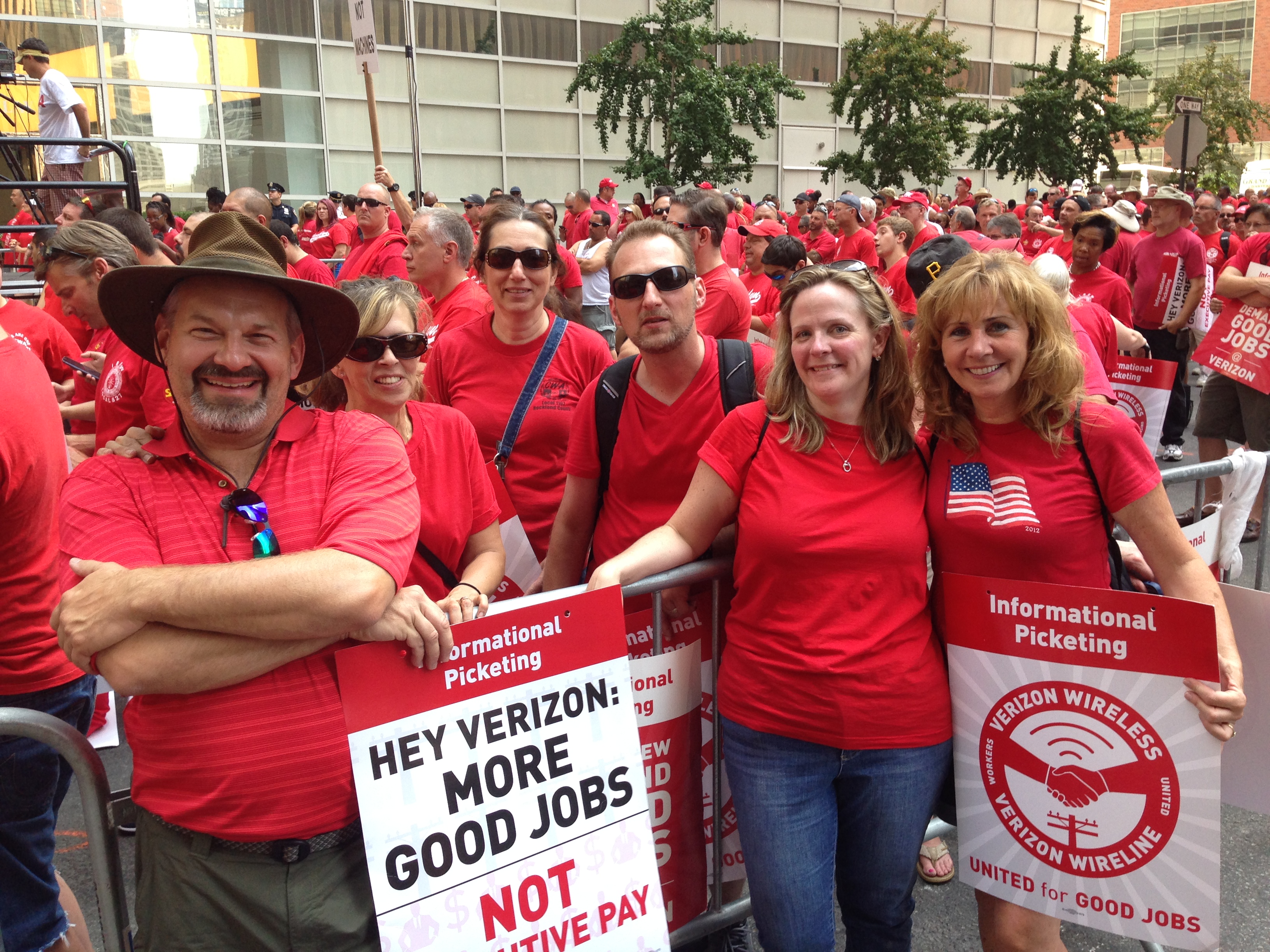 Regional Bargaining Report # 27
Thursday August 6, 2015
The Regional Bargaining Committee spent the last few days doing work at their Locals and at the National Union. We have not had any formal meetings since Saturday evening when the Company rejected the Union's package proposal and gave us a counterproposal which still contained many retrogressive demands which would take away our job security and drastically reduce our retirement security, benefits and other compensation.
CWA District 1/IBEW Local 2213 and IBEW New England Regional Committees are scheduled to return to bargaining on Tuesday and Wednesday next week at the Rye Town Hilton in Rye, NY.
Members should continue to stand strong and…
MOBILIZE
MOBILIZE
MOBILIZE