| | | |
| --- | --- | --- |
| Welcome | | You are not currently logged in. |
Organize Today!

Looking for more information on Organizing your workplace?
Click Here
Know Your Weingarten Rights!
If an employee has a reasonable belief that discipline or other adverse consequences may result from what he or she says, the employee has the right to request union representation. Management is not required to inform the employee of his/her Weingarten rights; it is the employees responsibility to know and request.
"If this discussion can in any way lead to me being disciplined, I respectfully request union representation before I answer any questions"
Protect yourself! Learn it, use it!
A Message From The President
The Executive Board welcomes all Communications Workers of America, AFL,CIO Local 1120 members to our web page. The purpose of this web page is to provide a means of supplying information about our local and labor issues. To all cwa local 1120 members. I want to thank all of my fellow union brothers and sisters for their commitment, and determination in keeping our local strong. Together we can overcome any challenge that we may face.
Frank J. Fauci Jr.
President, CWA Local 1120
We must guard against being fooled by false slogans, such as 'right to work.' It is a law to rob us of our civil rights and job rights.
Its purpose is to destroy labor unions and the freedom of collective bargaining by which unions have improved wages and working conditions of everyone…Wherever these laws have been passed, wages are lower, job opportunities are fewer and there are no civil rights. We do not intend to let them do this to us. We demand this fraud be stopped. Our weapon is our vote."
Martin Luther King
| | | |
| --- | --- | --- |
| | | |
| | | |
| | | |

Today is the one year Anniversary of our 7 week Strike. Through those 7 weeks the membership of CWA 1120 stood strong and fought together against a slew of Retrogressive demands. We gave them hell each and every day until the Company flinched. The public support for our strike was overwhelming. With our Memberships incredible mobilization and passion and with our allies WE won a fair Contract. When we stick together...we win.
We were one day longer and we were one day stronger
Frank J. Fauci Jr.
President CWA Local 1120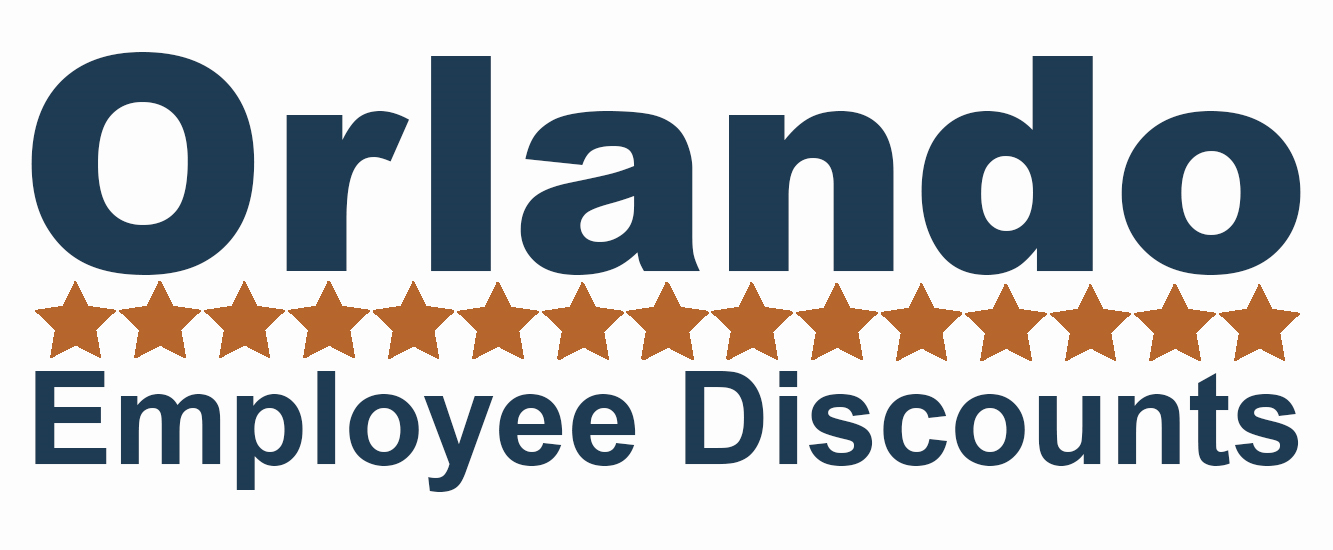 CWA has Bargained an Employee Discount for our Members. Save Up To 35% On Your Orlando Vacation! Orlando Employee Discounts offers Exclusive Pricing on Hotels & Vacation Homes in or nearby Disney World and Universal Studios Orlando. We are also the Largest Wholesaler of Tickets for Disney World, Universal Studios, Sea World and ALL Orlando Area Theme Parks and Attractions! Just click here in order to access your discounts!
CWA / AT&T 2017 "Orange" Contract Bargaining February 15, 2017 – Bargaining Report #18
The Union and company remain miles apart on all major issues. The company continues to make greedy and retrogressive demands despite their huge profits. The Union will not accept these demands and the discussions have become more contentious over the last several days. The Union is here to get a fair contract, and with the continued backing of the membership, we will win!
The Union and company agreed today to a brief "cooling-off" period, so we can comb through the piles of data received from the company. We will reconvene within the next two weeks. This is a chance for the membership to ramp up mobilization and show the company when they get back to the table, they need to bargain a fair contract! Thank you for your continued support. Stay mobilized, stay unified and stay ANGRY!!
As we continue to fight for good jobs, please encourage co-workers, family and friends to visit our website: http://goodjobsatt.org/
Stay strong Sisters and Brothers!!
In Solidarity,
Mike Baxter, Local 1101 Frank Oliva, Local 1298 Deb Casey, Local 2204 Jeff Reamer, Local 13000 Julie Daloisio, Local 13500 Holly Sorey, Local 4202 Tonya Moore, D1
Glen Skeen, Local 4320 Debbie Goulet, Local 7803
Hector Capote, Local 7250 Brandon Beck, Local 9511 Joe Sison, Local 9412
Pat Telesco, District 1, Chair
CWA / AT&T 2017 "Orange" Contract Bargaining February 13, 2017 – Bargaining Report #16
The Union and the Company met today and the Union passed proposals on job security, vacations, absence, transfer language, exchange time, holidays, benefits and basis of compensation. Heated and contentious discussions occurred surrounding the Union's notice to the Company of our intent to bargain commissions and the Company's unwillingness to give up their flexibility to change it when their greed suits them. Your bargaining team has placed this Company on notice that we will be here as long as it takes and that our membership has driven this agenda and we will not waiver. The line has been drawn in the sand and we are not going anywhere until we achieve our goal of bringing back a fair contract for the membership. Continue your mobilization efforts and let your voices be heard to management that you are on the same side of that line as your bargaining team. Your bargaining team has been energized by the show of support and solidarity displayed through this past weekend's mobilizations, rallies, practice pickets and job actions. Scale it up!
Stay strong Sisters and Brothers!!
Glen Skeen, Local 4320 Debbie Goulet, Local 7803
Hector Capote, Local 7250 Brandon Beck, Local 9511 Joe Sison, Local 9412
Pat Telesco, District 1, Chair
In latest bargaining round for nationwide AT&T wireless contract,
AT&T Workers Hold the Line on End to Outsourcing and Offshoring, 38,000 Wireless and Wireline Workers Unite Fight for Good Jobs
Sen. Sherrod Brown and Reps. Pocan, Schakowsky and Norcross call on AT&T executives to support good jobs in USA
NATIONWIDE – As AT&T workers refuse to back down from their demands that the company end offshoring and outsourcing, wireless, wireline and DirecTV workers across the country announced they will unite their fights for good jobs. For AT&T, that means more than 38,000 workers nationwide are together calling on the company to invest in its core workforce that helps it bring in over $1 billion a month in profits.
Under a contract extension that can be terminated with 72 hours' notice, workers will continue to bargain with the expectationthat AT&T executives will come to the table with good faith proposals that protect family-supporting American jobs and invest in the country where customers have made the company a $250 billion telecom giant.
"To date, AT&T executives have been making proposals that are insulting to American workers and customers alike," said James Stiffey, a retail worker from Pittsburgh, PA. "We're ready to do whatever it takes to win a fair contract that protects us from cuts to the jobs and benefits our families rely on and call on AT&T to come to the table with contract proposals that show they are serious about good jobs and quality customer service."
After AT&T wireless workers voted by a 93 percent margin to authorize a strike if it becomes necessary, hundreds of retail and call center workers and field technicians joined rallies outside stores and call centers in 36 cities this weekend. In cities from New York to Chicago to Sacramento, AT&T workers called on the company to support their workforce with a fair contract that ends offshoring and outsourcing and supports high quality customer service.
While AT&T's profits keep growing, it has cut more than 8,000 call center jobs and offshored thousands of jobs to Mexico, the Philippines, India, the Dominican Republic and other countries.In the past few years, AT&T has also outsourced the operation of more than 60% of its wireless retail stores to low-wage, low-quality 3rd party dealers.
Outraged at AT&T's decisions and latest contract proposals, members of Congress are calling on company executives to support good, middle-class jobs. Recently, seven U.S. Senatorssent a letter to President Trump encouraging the Trump Administration to take action to help protect and bring call center jobs back to the U.S.
"Our communications workers keep Ohioans connected with their families, neighbors, and the rest of the world," said U.S. Senator Sherrod Brown (OH), whose state hosts a largewireless call center in Boardman, Ohio, and 16 retail stores run by more than 860 workers. "I urge AT&T and the Communications Workers of America to reach an agreement that will keep jobs in the U.S. and ensure customers continue to receive the same standards of service."
Reps. Mark Pocan (WI), Jan Schakowsky (IL) and Donald Norcross (NJ) said on Friday, "AT&T wireless workers are helping AT&T earn more than $1 billion a month. Strangely, these workers are being asked to swallow significant benefit cuts, and have their paid leave days cut. That's not what a leading, profitable U.S. company does. We hope that all sides will bargain in good faith and that an equitable outcome for these workers is achieved."
More than 17,000 workers in California and Nevada who support landline phone and broadband internet have been working without a contract for nearly one year. After voting to go on strike with more than 95 percent support, AT&T wireline workers have gathered at major state freeway overpasses to protest the company's ongoing attempts to squeeze customers and employees.
"AT&T workers – whether they work for the wireless, wireline or DirecTV divisions – are calling on AT&T to support good, family-supporting jobs. It is a righteous fight that we are proud to support," Dennis Trainor, Vice President of CWA District 1. "Workers are making it clear and uniting together as one movement—we won't rest until AT&T stops outsourcing and offshoring thousands of call center, retail and technician jobs in communities and cities across the country."
Last year, CWA members at Verizon were on strike for 49 days, finally gaining a strong contract that created and protected good jobs. During the strike, Verizon's approval ratings were at a three-year low while analysts and media regularly remarked on the reputational damage facing Verizon.
Dear Local Presidents, Below is today's bargaining report. You can download the PDF version here. Read More...